Whether you are a first time writer or have been writing for years, we invite you to join us for our JBS Songwriting Workshop!  Learn from our team of seasoned writers & coaches at this one day event where we will provide you instruction as well as hands on application & opportunity to practice the art of songwriting and co-writing.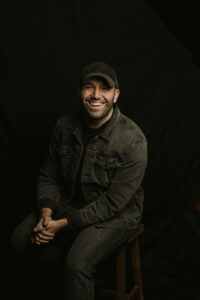 Vocal Coach Mateo Palmitier is a Nashville based singer-songwriter with over 15 years of songwriting and industry experience.  Over the years, Mateo has honed his craft writing with a variety of artists and writers, from newbies to Grammy winners and nominees, including people such as Russell Dickerson, Elyssa Smith (Upperrom), Dwan Hill, Parker Welling, Casey Brown, Judah Akers (Judah & the Lion), Meredith Mauldin (Upperrom and Songlab MSC), Hope Dart, Daniella Mason, Griffin Peterson (American Idol), David Davis (Songland), Katie Basden (The Voice), and more.  Mateo received his top 10 record in 2019 with the release of his song, "Better", featuring Hope Darst, and since has found his way into many writing rooms from Nashville to London to Atlanta, LA and more.  Mateo is no stranger to genre, as he has both written and received cuts in Americana, Pop, Rock, CCM, Country, Jazz, and Ne0-soul.  Most recently, Mateo has found success in the world of synch licensing, and will have a handful of songs featured in a variety of films over the next year. 
When: Saturday, June 3, 2023
Time: 10:30 am – 4:30 pm central time zone (There will be multiple sessions & breaks provided throughout the day)
Cost: $40 per person
Where:  Zoom.  This workshop will be held entirely online, so you can participate from the comfort of your own home!  Having said that, this will not be in an intruction only format, you will be playing, singing, and songwriting with us!  So please make sure you are in a location where you are able to participate in this way.  The zoom link will be emailed out, prior to the event, so keep an eye out for it.
*A form and zoom link will be sent out closer to date of the class.  
**Registration Limit: Due to the nature of this event registration is limited to 24 people.