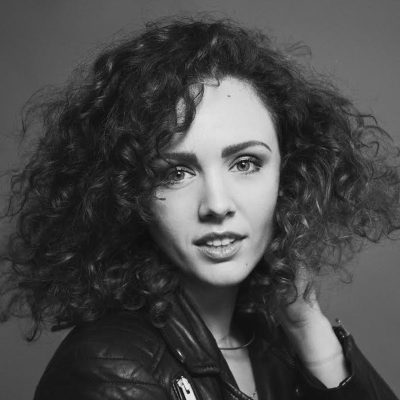 Dani Elliott is an L.A./Nashville based singer, songwriter and vocal coach. In a career spanning over 15 years in the music industry, Dani has toured the world traveling to 31 countries and counting with artists such as Miley Cyrus, Sheryl Crow, Amos Lee, Allen Stone, M.I.A., and Eikichi Yazawa and has provided supporting vocals for the likes of Thomas Rhett, Mickey Guyton, Stevie Wonder, James Taylor, Aaron Neville, The Flaming Lips, and more. Dani has performed extensively in film and television as a singer on shows such as The Tonight Show with Jimmy Fallon, Late Night with Seth Meyers, Conan, Chelsea Lately, The American Music Awards, The Kelly Clarkson Show, Stand Up for Heroes, ACM Awards, The Night Before, PBS's The Artists' Den in addition to countless live radio performances from regional stations to larger programmers such as iHeart Radio.

In addition to having a genre-diverse career in backing vocals, Dani has been a signed artist/ songwriter with Luna Music Publishing and multiple music licensing houses and has had her voice and songs featured in projects ranging from The History Channel to movie trailers for The Hunger Games.

Dani holds a B.F.A. in Vocal Performance from The New School for Jazz & Contemporary Music in New York City. In addition to having extensive on the job experience as a live performer and session singer, Dani regularly participates in continuing vocal coaching education via quarterly masterclasses through Jacob Burton Studios and Vocal Lab AU. Dani has coached Grammy Award Nominated Mickey Guyton, YOCO Host Bella Hudson, viral Tik Tok artist Grey Zeigler and has prepped many active contestants and hopefuls for The Voice, American Idol and AGT. Dani brings a holistic approach to vocal coaching focusing not just on vocal wellness but mental and physical wellness and its connection to the voice. One of Dani's deepest joys is to help every client discover who they are as their own unique artist by helping them connect to telling the truest musical stories they can tell, through building a deeper relationship with their voice and how it functions.

In 2022, Dani launched her original podcast "First Time for Everything" through her production company Two Sheilas Productions, where she interviews people from all walks of life about their first time doing something in hopes of inspiring listeners to step out of their comfort zone and try something new. The show is distributed on all podcast platforms and features interviews ranging from Grammy Award Winner Sam Barsh (Anderson Paak, Kanye West) to Broadway Star Morgan James to author Linda Kay Klein and self defense expert Jennifer Cassetta, covering topics from disrupting an industry to starting a business to moving abroad.