Join us for this exciting and informative event with celebrity vocal coach Mindy Pack and renowned laryngologist Dr. Reena Gupta! Mindy has worked with artists such as: Miley Cyrus, Lil Nas X, Brandi Carlile, Justin Timberlake, The Lumineers, Emily Sailers of the Indigo Girls, Halsey, Austin Mahone, Common, Royal Bliss, Tesseract, Nahko and Medicine for the People, Shaed, Chris Mann, and many others.
Mindy and Dr. Gupta will be diving deep into vocal health, vocal technique, and the secrets of touring vocalists. Join us in-person or via Zoom for this exciting event!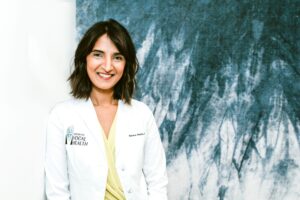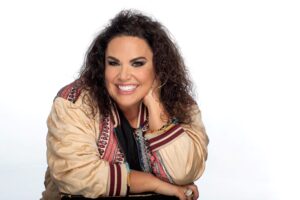 Dr. Reena Gupta                                            Mindy Pack
Date: Saturday, October 7th
Time: 9:00 AM-4:00 PM (One hour lunch break at 12 PM)
Location: Howie Music
3315 Charlotte Ave
Nashville, TN 37209
Early Bird Special Pricing!!: $55 (Prices will go up the week of the event…so get your tickets now!)
**Reena Gupta is a highly-esteemed Laryngologist, a physician and surgeon of the professional voice. She was led to this specialty of a love for the voice, which was fostered through singing lessons starting at the age of 11. After
medical school, Dr. Gupta trained in Otolaryngology-Head and Neck Surgery at New York University School of Medicine and completed an additional fellowship year in Laryngology, becoming one of the few fellowship-trained Laryngologists in the country.
Upon graduation, Dr. Gupta moved to the West Coast and founded Center for Vocal Health, the only Laryngologist-led private voice center in Southern California, to provide the best in vocal care for the vocal athlete. Dr. Gupta is published in numerous journals and textbooks. She has been elected to leadership positions and invited to speak at universities and conferences locally and internationally on voice and vocal health.
**Mindy Pack is a master vocal coach with extensive training in vocal health, rehabilitation, and training. She is a Clinical Vocologist and works with some of the leading vocal artists of our time. Mindy holds a certificate in Clinical Vocology from The National Center for Voice and Speech and a certificate in laryngeal manipulation. She is a licensed massage therapist, exploring body work for voice optimization with her clients. She is a valued educator and has taught all over the world at conferences and seminars.